Alone we can do so little; together we can do so much
The Tamil Nadu Department of Differently Abled has partnered with Amar Seva Sangam to scale-up the Enabling Inclusion® program to cover 23 Blocks in 3 Districts of Tamil Nadu starting in 2020. The program provides community screening, awareness programs and home based assessment and intervention to children with disabilities and their families.
86 community rehabilitation workers and 62 rehab specialists are providing child rehab services.
In total, 2075 children with disabilities and 5195 have been positively impacted by the program.
RIGHTS: : Inclusion, Accessibility & Opportunities for Persons with Disabilities in Tamil Nadu Project
Amar Seva Sangam team members are part of the core committee working with the Govt of Tamil Nadu's Differently Abled Commissionerate in the formulation of a state-wide program to provide improved access to services for people with disabilities, including children in need of early intervention and child rehab services.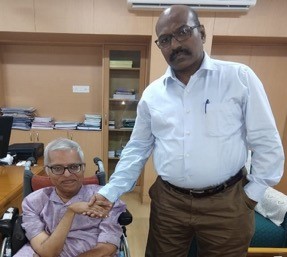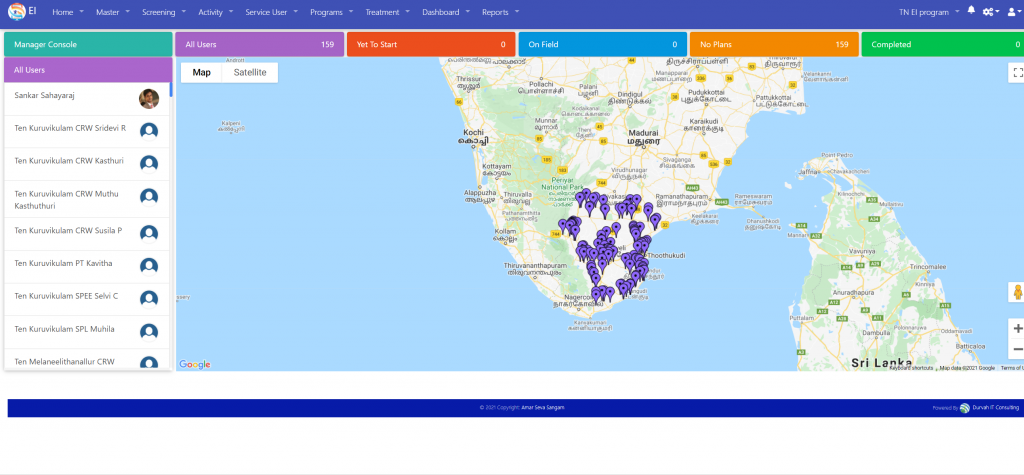 In Tenkasi District, the District Collector has delegated Amar Seva Sangam to operate and run their District Early Intervention centre, with the program using the Enabling Inclusion® app and model.
Staff at various private and government departments, including Health (village health nurses, government hospital and private physicians), Education (school teachers), Child Welfare (Anganwadi workers) and Disability Dept refer preschool children at risk or with potential developmental delays to the DEIC for assessment.
A multidisciplinary rehab and medical team conduct assessments of children referred, and facilitate further referral to either the Enabling Inclusion® home-based services, centre-based services or to therapy services offered at the DEIC. They may also be referred for further medical, surgical or assistive devices assessments and interventions.
In total, 208 children and their families have been positively impacted by the Enabling Inclusion® DEIC program.
As we roll-out this program, the goal is for our DIEC to be a model for other districts in Tamil Nadu and other states to provide integrated early intervention services with centre and home based services that will reach all children in need.
Samagra Shiksha is a government initiative from the Dept of Education to promote inclusion of children with disabilities. Amar Seva Sangam is part of the Inclusive Education Working Committee whose objective is to explore the various possibilities to strengthen the inclusion of children with developmental disabilities and promote their education. 
As part of this committee, ASSA has advocated for the needs of children with disabilities within the school system and we organised parent consultation meetings with govt officials to facilitate parent advocacy and so they can highlight their children's needs.