We conduct 3 types of awareness programs.
Focused on how to promote healthy pregnancy and childbirth, how to access prenatal and child health services, understanding child development, childhood disability and early intervention services.
Community Awareness Programs
Focused on reducing stigma associated with child disability, enabling inclusion of children with disabilities, how to access health and rehabilitation services and understanding early intervention services.
School Awareness Programs
For students and teachers focused on enabling inclusion for children with disabilities into schools and reducing stigma.
From 2017 to June 2022, a total of 120554 people in the community attended awareness programs. 
Pre-and post-tests completed by  awareness program participants showed that participants had improved knowledge.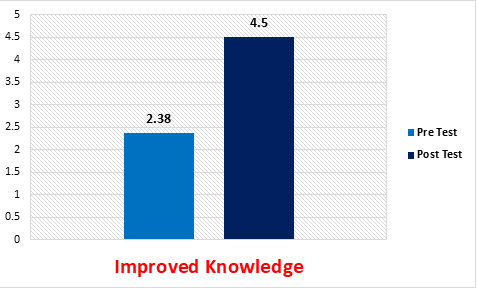 Our therapy services focus on preparing children with disabilities for pre and primary school enrollment. In addition, we advocate for school enrollment, accommodations (including ramps, accessible toilets, modified curriculum, etc.) and integration to individual schools and to policy makers.
From 2017-2020, we have improved age-adjusted school enrollment from 70% to 85% for children 3 years of age and older in our program.